- First of four new DAF XDC 8x4 tippers enters service with construction industry supplier
- New XDC models part of International Truck of the Year DAF XD range
- XDC delivers DVS three-star rating to future-proof operation in London after October '24
- "The XDC's three-star rating was the major attraction for us, and there was also a great deal of new product appeal with the new DAF," Chris Cooling, Day Aggregates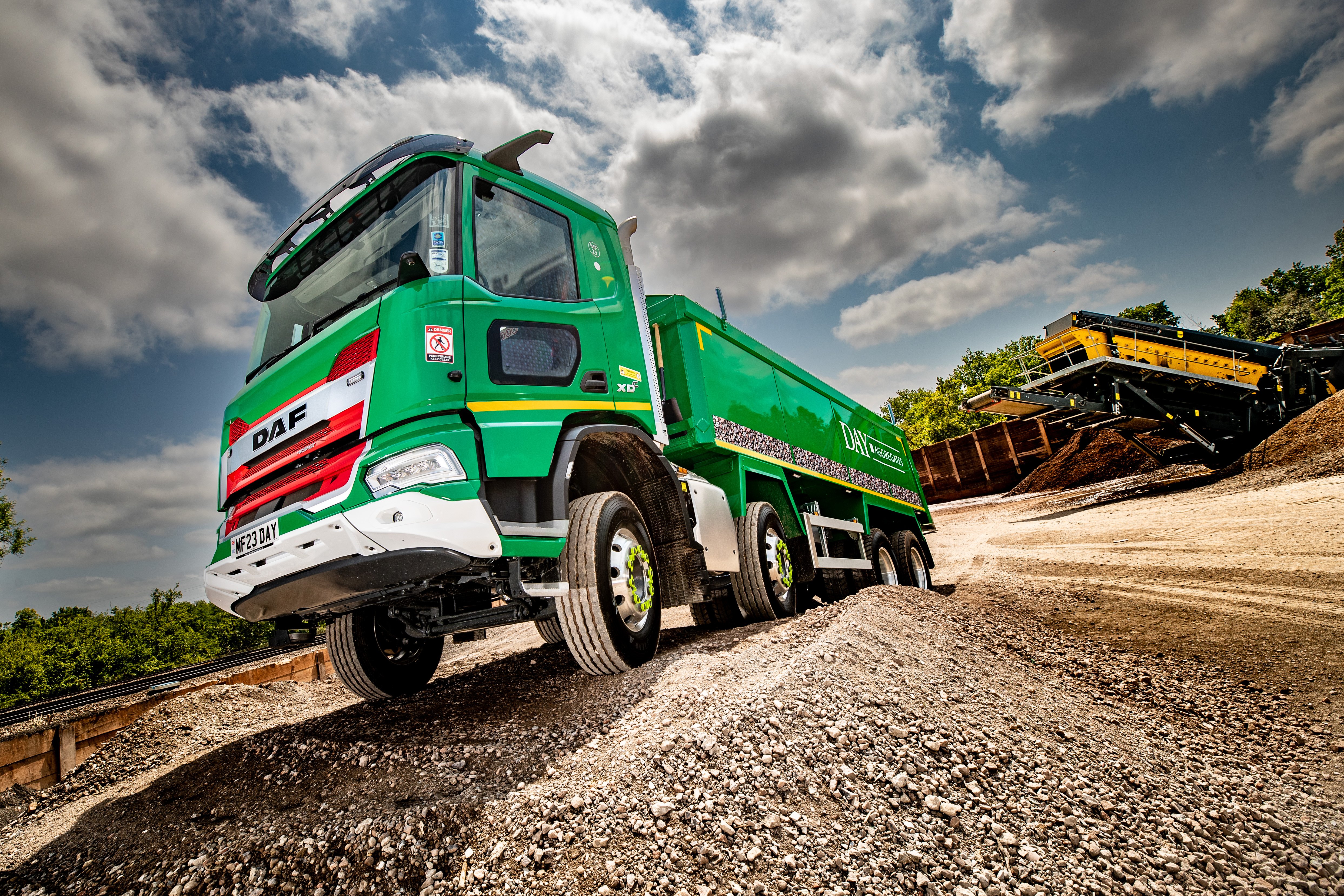 DAF Trucks has delivered the first of its latest DAF XDC 8x4 tipper model to leading suppliers to the construction industry, Day Aggregates; part of Day Group Ltd. The first of two XDC 450 8x4s has been delivered, the second imminent, with a further two trucks currently being bodied to make up the quartet.
The XDC 8x4 tipper chassis is part of DAF's recently launched range of multi-axle vehicles for specific 'vocational' applications, with appeal to operators in the construction and utility sectors. The XDC line-up forms part of the wider DAF XD range, recently voted 'International Truck of the Year' 2023.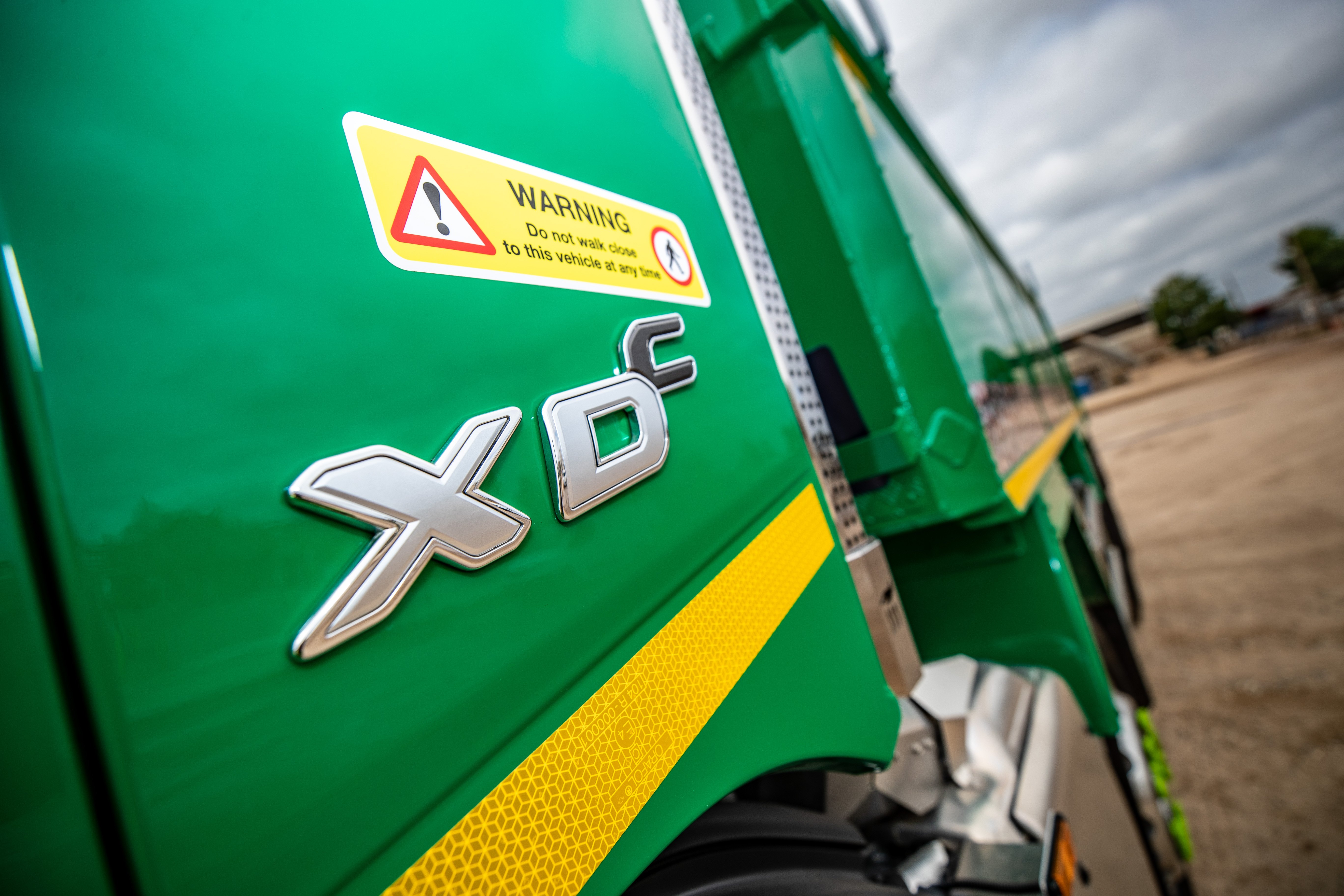 The trucks, supplied through DAF Dealer, Channel Commercials, join a 200-strong fleet which includes existing DAF CF eight-wheelers. Instrumental to the company's buying decision was the DAF XDC's Direct Vision Standard (DVS) three-star rating, allowing the XDC 8x4s to operate in London's DVS zone after October '24 without additional ancillary equipment to comply with the DVS Safe System.
Day Aggregates latest DAF XDC chassis now offers arguably the tipper sector's best proposition for on- / off-road work, including a robust steel bumper and radiator protection plate, and an impressive 25-degree approach angle. A new, high level of equipment and added comfort for the driver is taken from the New Generation DAF cab family; receiving plaudits from across the operating industry.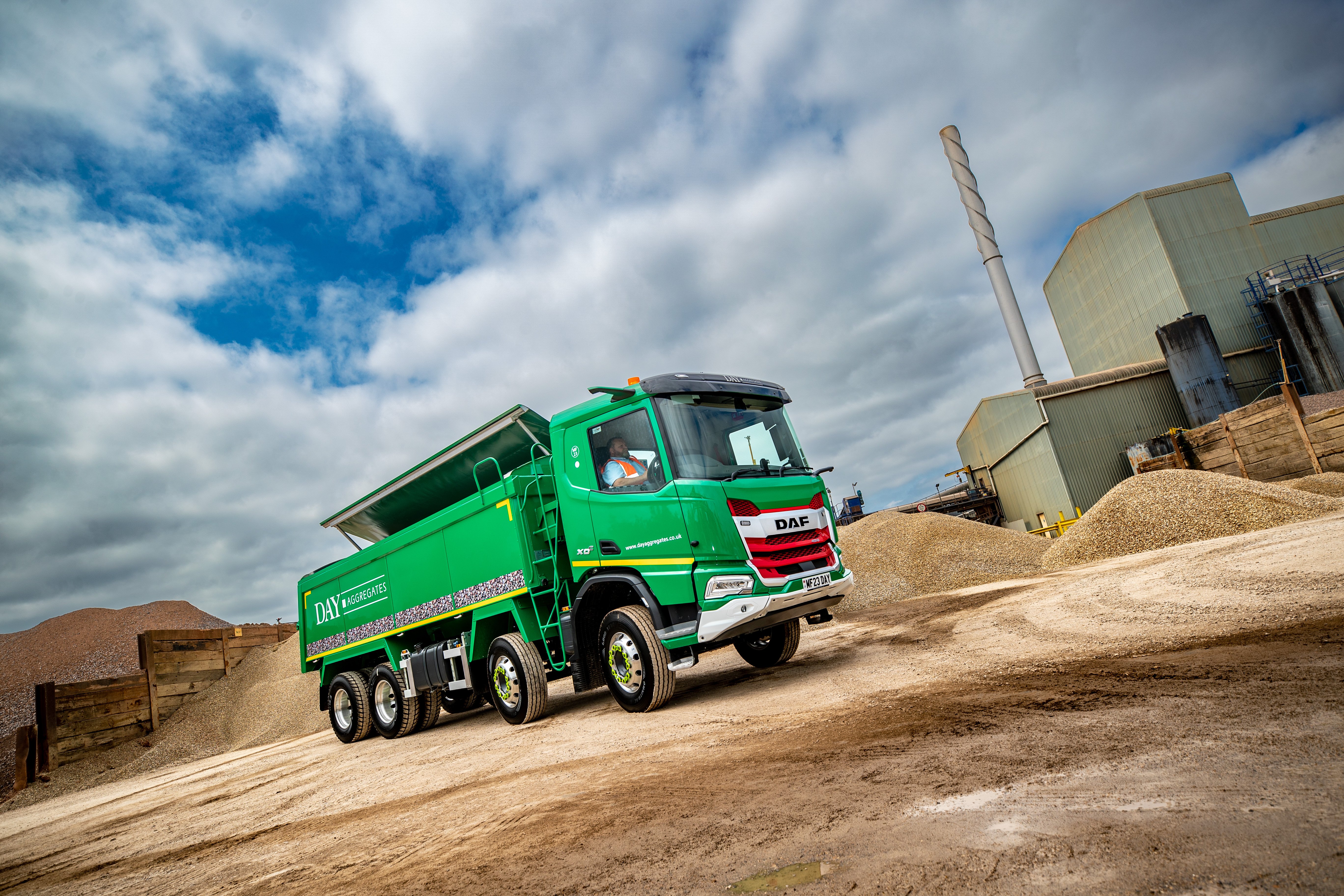 The vehicles will all be supplied on six-year manufacturer-backed repair and maintenance contracts. Channel Commercials is also delivering professional driver training through the DAF Driver Training Voucher scheme, whereby individual drivers receive a 90-minute handover session, plus a 60-minute on-road familiarisation session.
While the XDC product's three-star DVS rating was 'the major attraction' for Day Aggregates, the company was keen to showcase a new truck in its fleet, while continuing its excellent relationship with Channel Commercials and DAF's wider dealer network.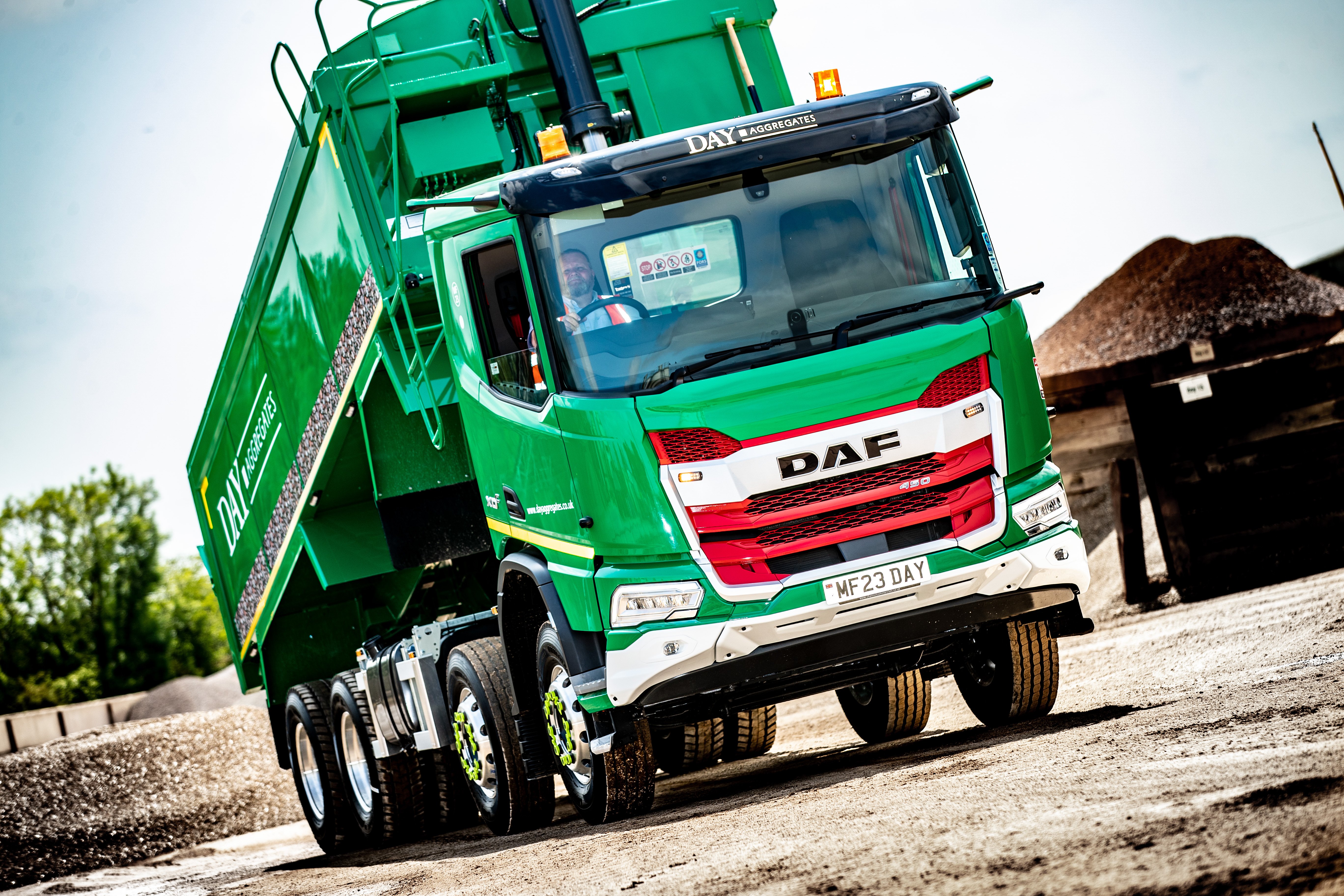 "The XDC's three-star rating was the major attraction for us," said Chris Cooling, Group Transport Manager, at Day Aggregates, "and there was also a great deal of new product appeal with the new DAF – it looks like a superb piece of kit. We've run DAFs historically since 2005, and have a good number of 18-tonne and 32-tonne examples on the fleet. We rely on OEM support," he said, "and Channel Commercials, and DAF, are very strong in this respect. They have a large number of 'pins in the map' and that's good for us."
The new DAF XDC eight-wheelers will join the Day Aggregate fleet operating out of the company's Greenwich wharf. Day Aggregates delivers five million tonnes of aggregate every year to construction projects and builders' merchants across the south of England.