Last night in front of an audience of 1200 industry professionals from across the Fleet sector the DAF Range of vehicles swept the floor with awards in each of the three truck categories.
The event was held at the Grosvenor House Hotel on London's Park lane and was hosted by journalist and television newsreader Huw Edwards.

DAF LF - Winner - Best Two-axle Lightweight Rigid Truck - up to 12 tonnes

The DAF LF is a regular winner at these awards, in fact this is now the fifth time the DAF LF has won.
"The LF dominates the 7.5-tonne truck market and it's easy to see why: excellent reliability, competitive pricing and the best dealer back-up in the business give fleets huge confidence in the truck. It is also ergonomically designed with the driver in mind, with a good sized, well equipped, comfortable cab. It's the proven choice across all types of fleet activity."
DAF CF - Winner - Best Rigid Truck - more than 12 tonnes

This is the second year in succession that the DAF CF has picked up this coveted award.
"The CF is a clear winner in the heavy rigid category. It is by far the best all-round package meeting the needs of fleets across all types of industry sector. Reliability, payload, driver appeal, dealer support and strong wholelife costs are among its many winning attributes."


DAF XG+ - Winner - Best Diesel Tractor Unit

This is the first year for this category at the Fleet News Awards and so it is fitting that the New Generation DAF XG+ has won this prestigious award.
"Stylish, packed with innovation, impressive to drive and, with the largest cab in the sector, comfortable to live with, the XG+ sets a new benchmark in the tractor market. Fleets benefit from competitive wholelife costs and the renowned excellence of the dealer support and DAF Aid service to maximise uptime. Driver appeal and fleet appeal make a winning combination."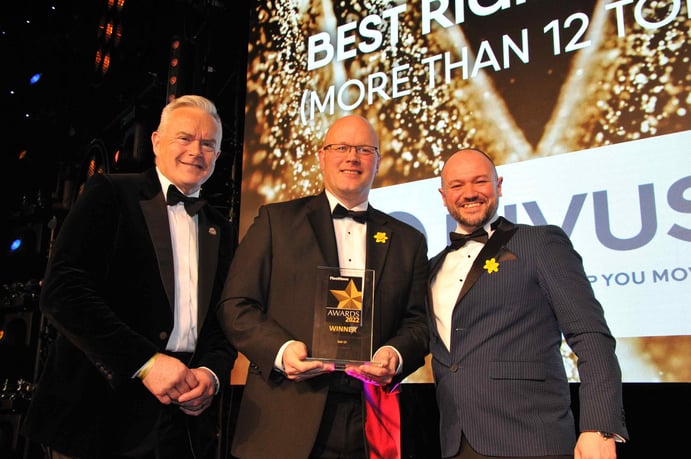 Laurence Drake collecting the Award for Best Rigid Truck more than 12 tonnes.
DAF Trucks' Managing Director Laurence Drake attended the event along with John McMenamin, Dealer Development Director.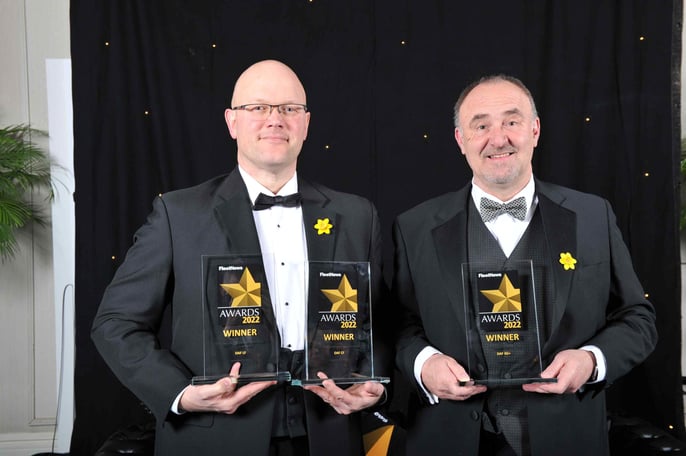 Laurence Drake and John McMenamin with the three trophies
See the full list of winners at the Fleet News Awards here.