DAF Trucks delivers 'COVID compatible' driver training
- DAF urges operators to use their Driver Training Vouchers
- COVID-19-modified DAF Driver Training programme takes training to customers
- DAF CF and XF customers receive training vouchers redemption period extension – now up to six months
- 'Train the trainer' support for fleets with own in-house driver trainers
- Ford & Slater driver trainer, Ian Joyce, features in new promotional video
Operators of new DAF CF and XF vehicles are being urged to use their Driver Training Vouchers to take advantage of free driver training. With social distancing restrictions still affecting interaction with customers, DAF Trucks has modified its driver training programme, to enable professional 'COVID-compatible', front-line driver training at customers' locations.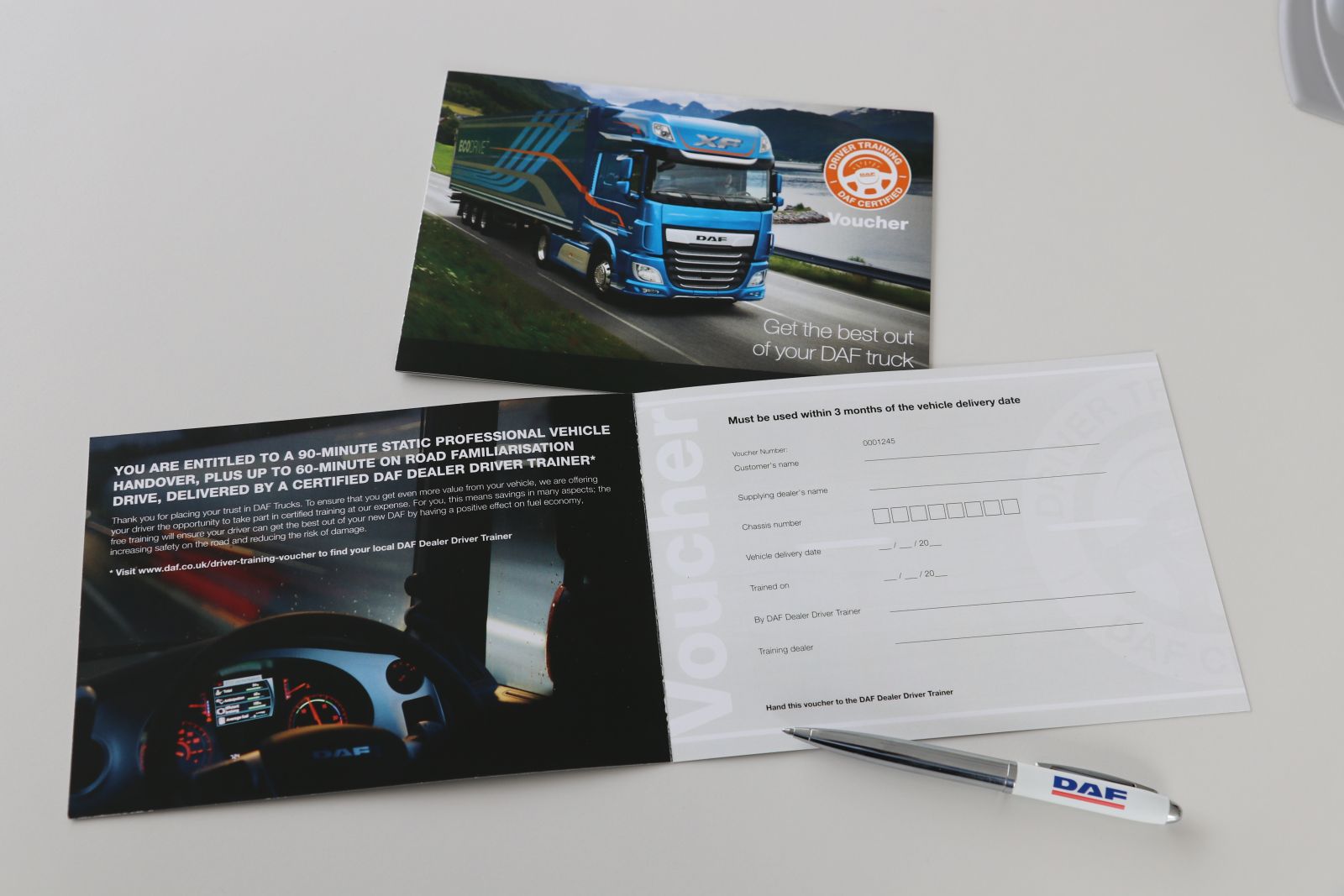 DAF Driver Training Vouchers are offered to all retail customers acquiring new DAF CF and XF trucks in exchange for a 2.5-hour training session, with the flexibility to redeem Vouchers within three months of vehicle acquisition. However, following COVID-19 lockdown restrictions, DAF Trucks has extended this to six months, allowing operators who acquired their DAF vehicles before the summer to take advantage of the scheme. Classroom and practical training is now COVID-19-compatible and delivered according to relevant protocols.
DAF Trucks' voucher initiative encourages operators and their drivers to take advantage of a professional introduction to their new trucks by one of a team of 30 regionally-based DAF Dealer Driver Trainers – thought to be the most extensive manufacturer-supported team in the industry. Training includes in-cab and vehicle walk-round familiarisation, followed by an on-road familiarisation session. DAF Trucks has uploaded a new promotional video here on its YouTube channel featuring Ian Joyce, DAF Dealer Driver Trainer at Ford & Slater.
In a recent addition to its driver training programme, DAF Trucks offers 'train-the-trainer' support for fleet customers. The DAF Driver Training Voucher scheme may also be used to provide similar train-the-trainer support for regional fleets who have their own driver trainer. Multiple vouchers issued for multi-vehicle deliveries can be exchanged for more in-depth training.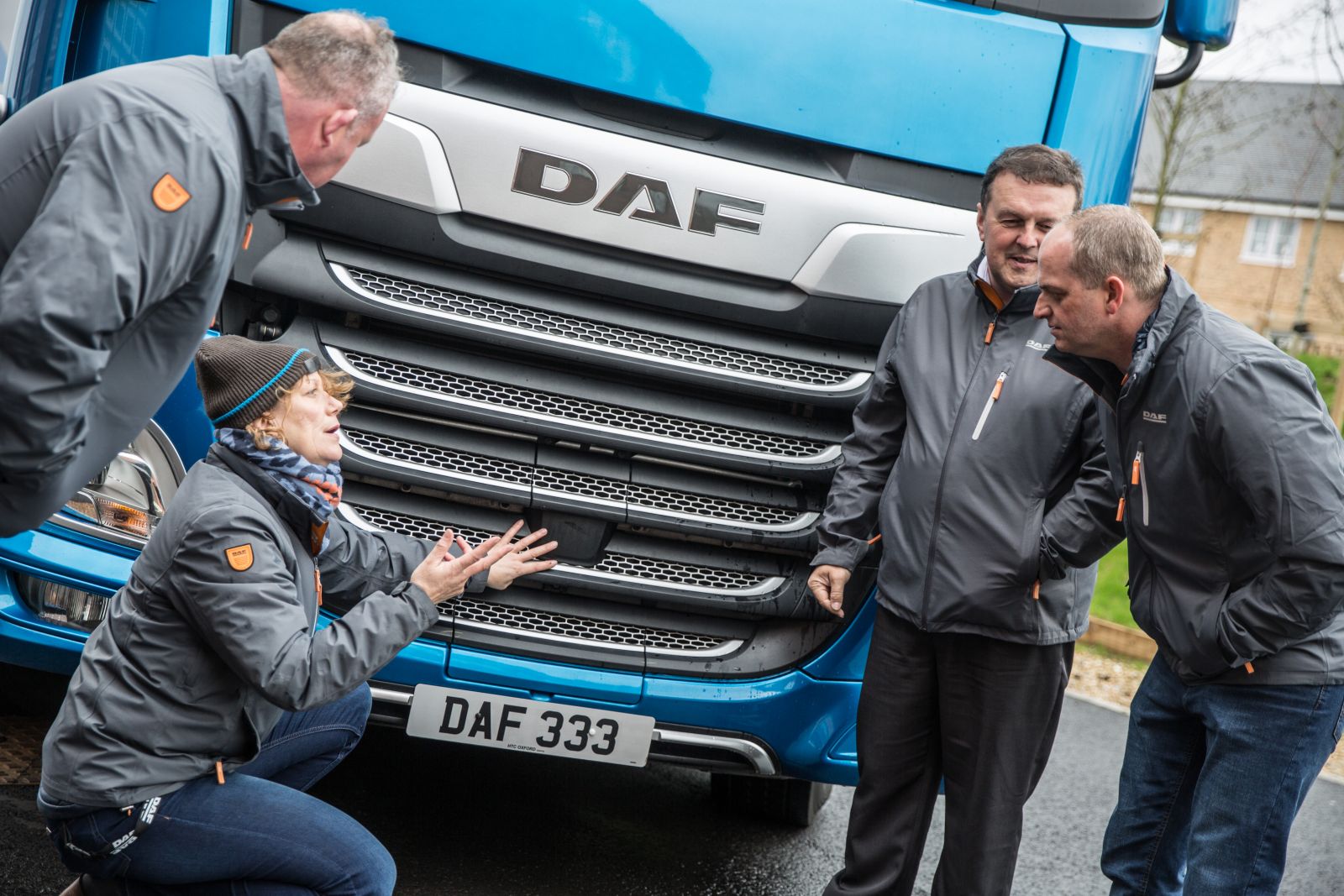 There is also a complete compendium of training materials; many of which are available on-line and freely available to all DAF drivers and operators. A full compilation of videos is available to help explain the many functionalities of DAF vehicles, offering an exceptionally useful resource for anyone climbing into the cab of a new or used DAF vehicle for the first time.
Following feedback from drivers, and from its DAF Dealer Driver Training Team, DAF Trucks has just released seven new videos to help drivers familiarise themselves with 'Speed Control' features on latest DAF CF and XF models. Specific guidance is provided on the MX Engine Brake, Downhill Speed Control, EcoMode, EcoRoll, Adaptive Cruise Control, Predictive Cruise Control and the Personal Speed Limiter. The playlist is available here on DAF Trucks' YouTube channel.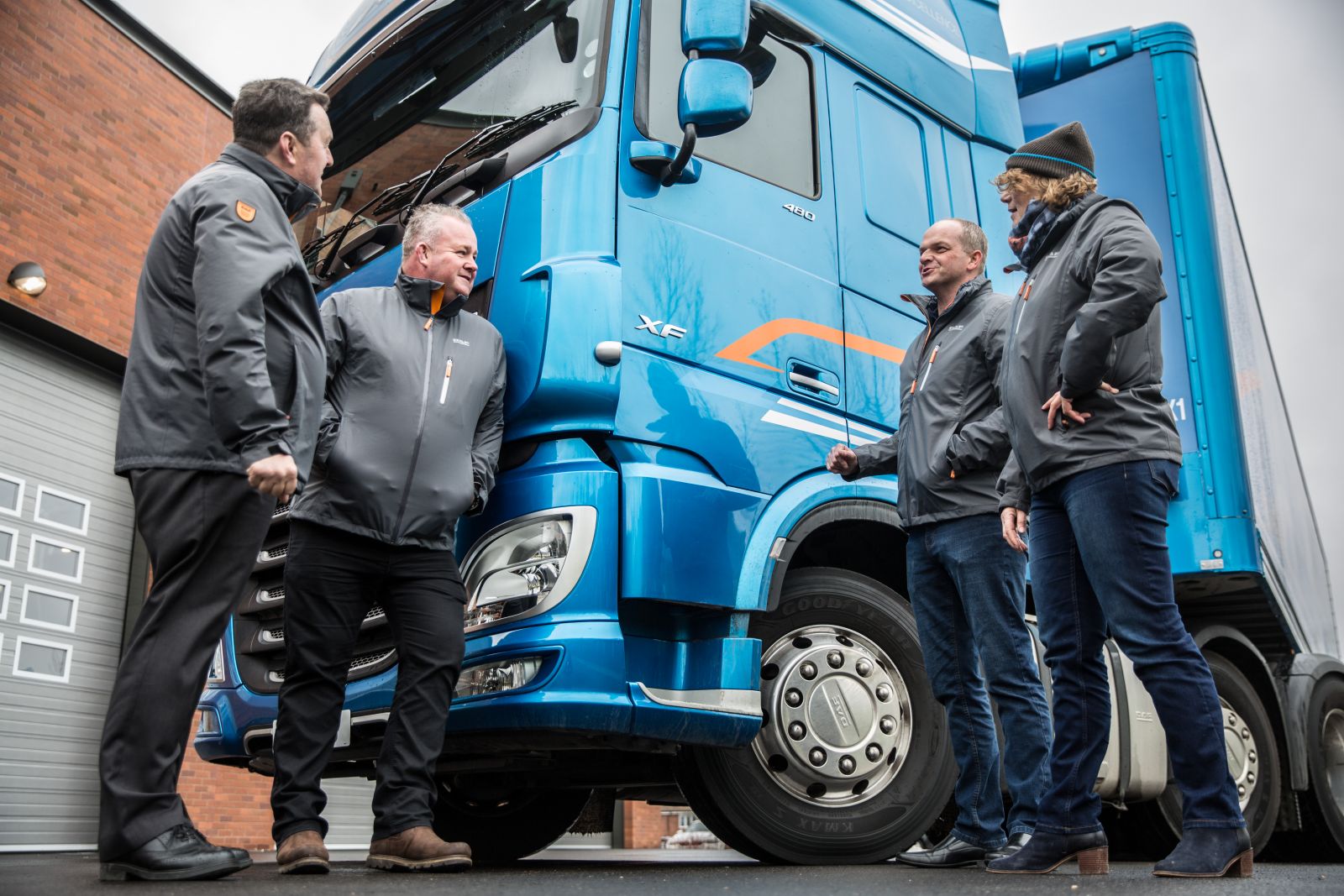 After taking delivery of four DAF CF 370 three-axle rigids earlier this year, CRS Building Supplies recently took advantage of DAF Trucks' Driver Training Vouchers to maximise driver productivity and vehicle familiarity. Transport Manager at CRS, Paul Gibbard, was delighted with the voucher scheme and the overall DAF aftersales package, saying, "The Driver Training Vouchers scheme is an excellent initiative. Anything to extract maximum efficiency from our vehicles – and our drivers – can only be a good thing. We've been very pleased with the support from DAF Trucks and our supplying dealer, Kingdon Wessex DAF.