JOST GB, the global leader in commercial vehicle systems, modules and components, has joined DAF Trucks UK by giving their support to an all-disabled racing team, Team BRIT.
Team BRIT aims to support, inspire, and motivate people facing physical and psychological challenges by demonstrating their achievements through motorsport, competing against able-bodied drivers on a totally level playing field. The team also aims to make history by becoming the first ever all-disabled team to race in the Le Mans 24 hour.
DAF Trucks UK, lead sponsor and long-time supporter of Team BRIT, recently presented the race team with their 2022 support vehicle – a New Generation DAF XG+. In order to configure the vehicle to transport Team BRIT's race trailer, they required a sliding fifth wheel, which JOST GB were happy to support with.
Danny Broomfield, Managing Director of JOST GB, explained: "When DAF Trucks approached us and told us about the work of Team BRIT, we were all hugely inspired by their mission. So, it was our pleasure to be able to donate and fit a 220mm slider and low maintenance fifth wheel to help get their new DAF XG+ ready for action."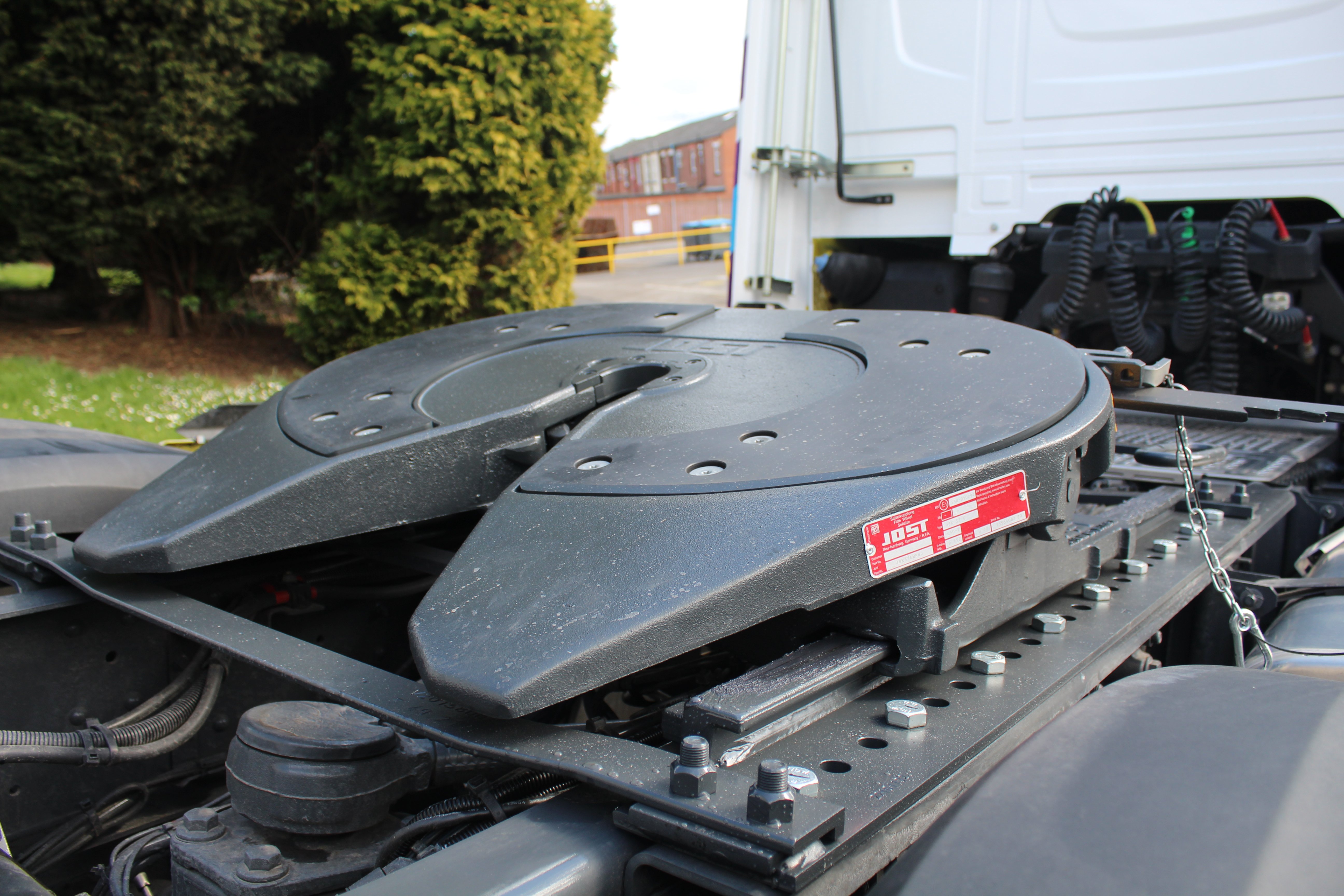 Team BRIT were invited to oversee the installation of the fifth wheel at JOST GB's production facility and fitting shop in Bolton.
Mike Scudamore, Commercial Director at Team BRIT concluded: "Our impact is only possible thanks to the drive and determination of our team, alongside the incredible support we receive from our family of sponsors and partners such as JOST GB.
"By providing the fifth wheel to our race trailer, the team at JOST GB have enabled us to make the most of our fantastic new DAF Truck, which is crucial in transporting our fleet of race cars to the UK's most iconic tracks. We're hugely grateful for their support and hope to welcome some of the JOST GB team to a race this year"
Visit www.jostgb.co.uk for more information on their products and services.