DAF champions professional vehicle hand-over with Driver Training Vouchers
DAF Driver Training Vouchers included with new DAF CF and XF vehicles
25 DAF Dealer Driver Trainers to deliver training nationwide
Professional vehicle handover delivers maximum performance, economy and uptime
Three month 'shelf-life' provides operators with timing flexibility
DAF Trucks' new DAF Driver Training Voucher scheme is already starting to deliver benefits for its customers, and their drivers, following its inclusion on new retail CF and XF orders placed from February. The new initiative from DAF Trucks encourages operators and their drivers to take advantage of a professional introduction to their new trucks by one of the team of regionally-based DAF Dealer Driver Trainers.
Importantly, the vouchers retain a three month 'shelf-life' allowing operators the flexibility to choose the best time for the training. The CV Show provides the market-leader with an opportunity to further promote the new scheme.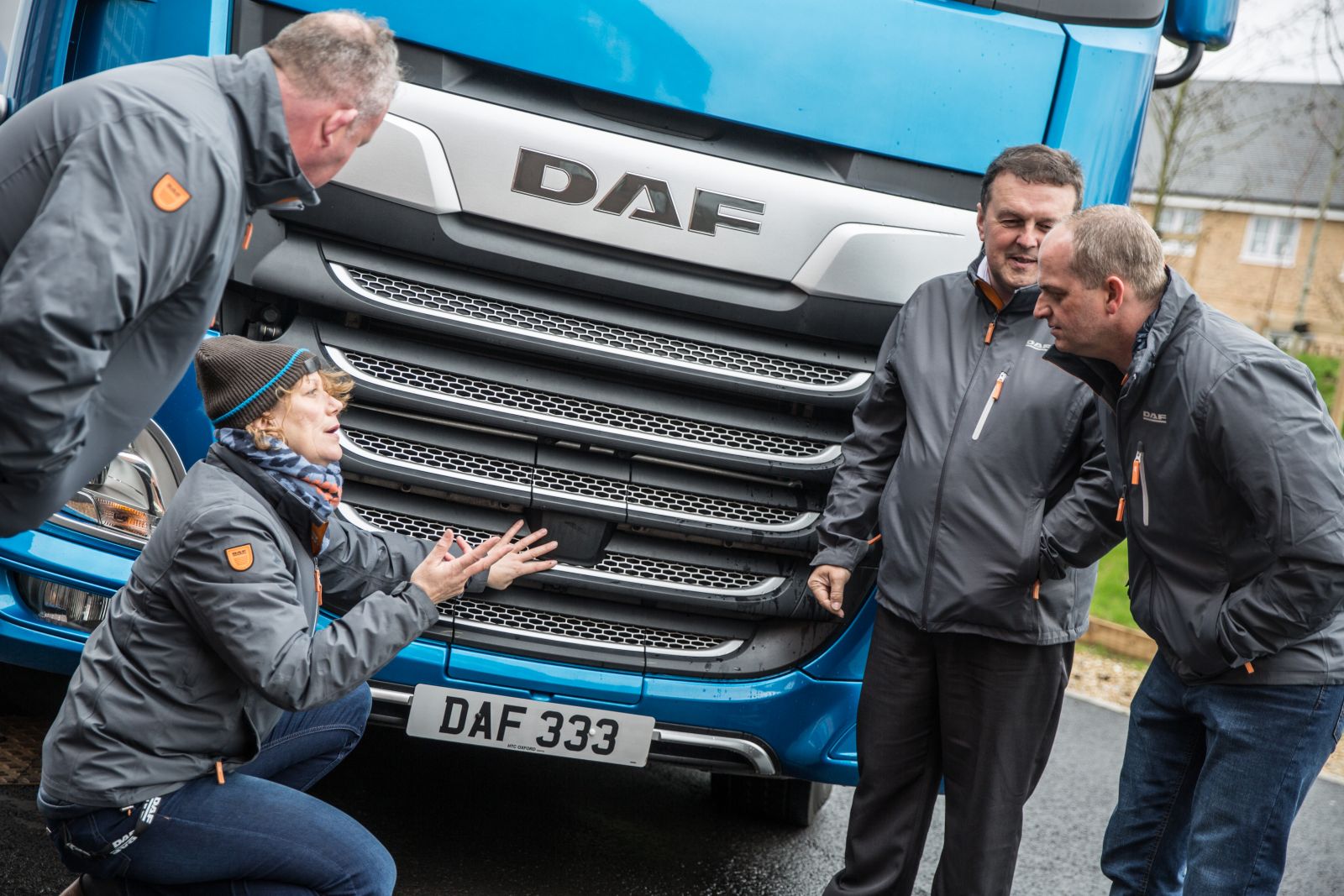 Upon acquiring their new CF and XF vehicles, all retail customers' drivers will be entitled to professional driver training courtesy of 25 dedicated DAF Dealer Driver Trainers located throughout the DAF Dealer Network. Approximately 2.5 hours in total, training includes in-cab and vehicle walk-round familiarisation, followed by on-road familiarisation and tutorial.
All new DAF CF and XF vehicles ordered by retail customers from February this year are eligible for a voucher which can be exchanged for the 2.5-hour training session. Although most operators are expected to redeem the voucher at the selling dealer location and at the time of vehicle handover, the voucher can be used at other DAF sales dealers within a three month period from the vehicle's entry into service.
"Our nationwide team of Dealer Driver Trainers is already proving to be an invaluable asset, making sure drivers can get the best out of their new DAF," says DAF Trucks Marketing Manager, Phil Moon, "Many of our customers appreciate the value of a structured vehicle handover. The new voucher scheme," he says, "is designed to encourage every one of our retail customers to take advantage of a professional introduction to their new vehicle, delivered by a knowledgeable trainer based at their local dealer – trainers who possess an in-depth understanding of all the vehicle's features and options."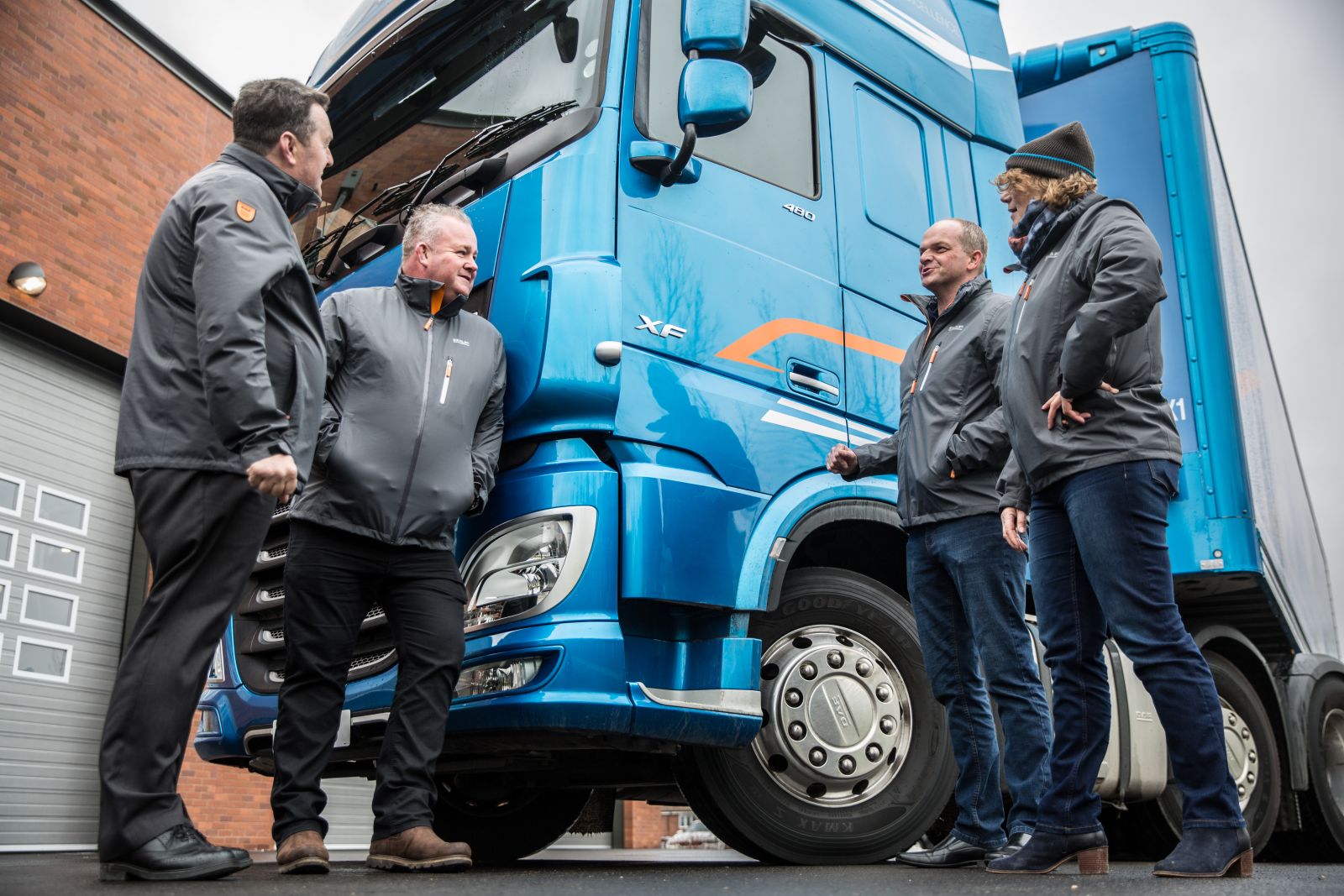 Training for Fleets
DAF Trucks already supports many national and international fleet customers from its Haddenham head-quarters with training and 'train-the-trainer' support courtesy of Mandy Wannerton and Ron Smith. The new voucher scheme may also be used to provide similar train-the-trainer support for regional fleets who have their own trainer. Multiple vouchers issued for multi-vehicle deliveries can be exchanged for more in-depth training, and training materials, to ensure fleets can introduce their drivers to the latest features on their new vehicles.
Mandy Wannerton and Ron Smith will be at the CV Show and available for drivers and operators to discuss their training needs and to answer specific questions about the DAF range of vehicles.